In collaboration (but to be honest, more like with the support of lah...) Troubadours & Doppelgangers, Troubagangers 16 Days Activism Special managed to not only have a good time with good music, draw a HUGE crows, but also raise some funds for
WAO's Refuge
. With half of the proceeds going to the Refuge, almost RM500 were raised for groceries and other basic necessities.
More details of the event can be found on the
TroubadoursKL blogsite
We handed out some leaflets and gave a small little smurf-sized ceramah on our aktivisma and the isu, and then sat back, and enjoyed the muzik!
More foto-foto: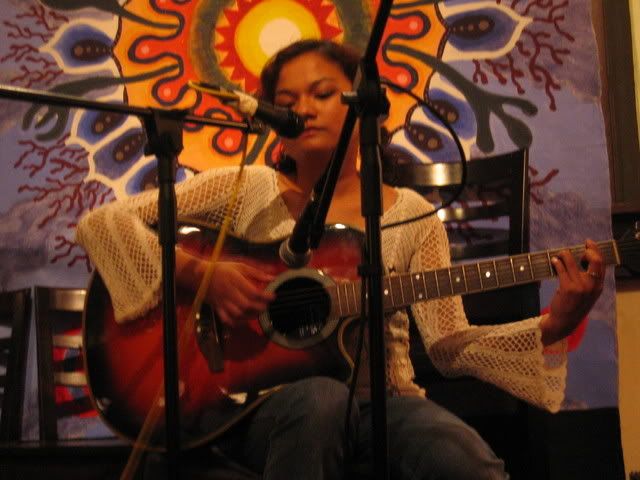 Lisa Zahran.. she rocks! Cunnye voice control...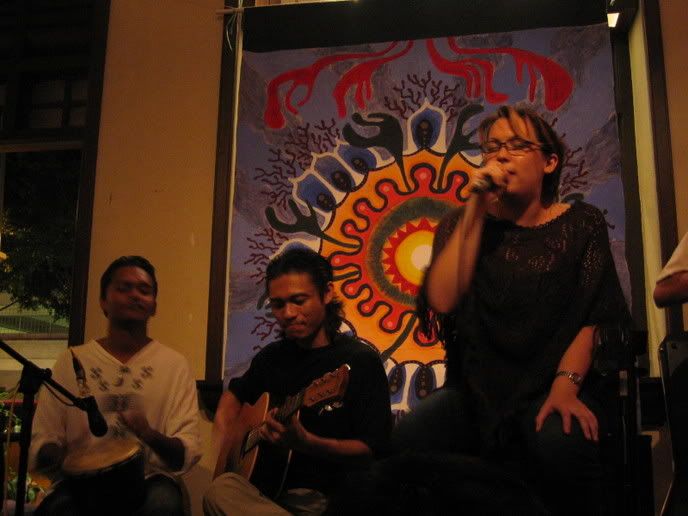 Sarah Lo & Kohl. Best best best giler!
Some members of Akustic 39 membaca-ing our KataGender 'propaganda' to the audience =D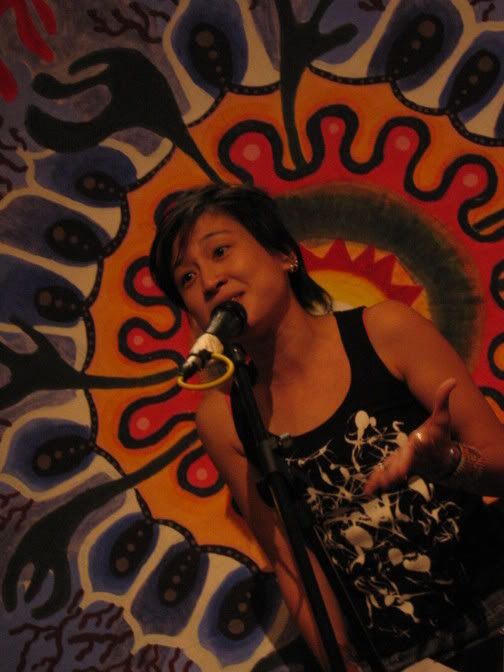 "16 Days is..." "Hope there are no SBs here..."
Jac, temporary rep of KataGender for the night, giving out more off-the-cuff 'propaganda'.
Of the crowd, picture dicuri dari blogspot Troubagangers KL
And the irony is...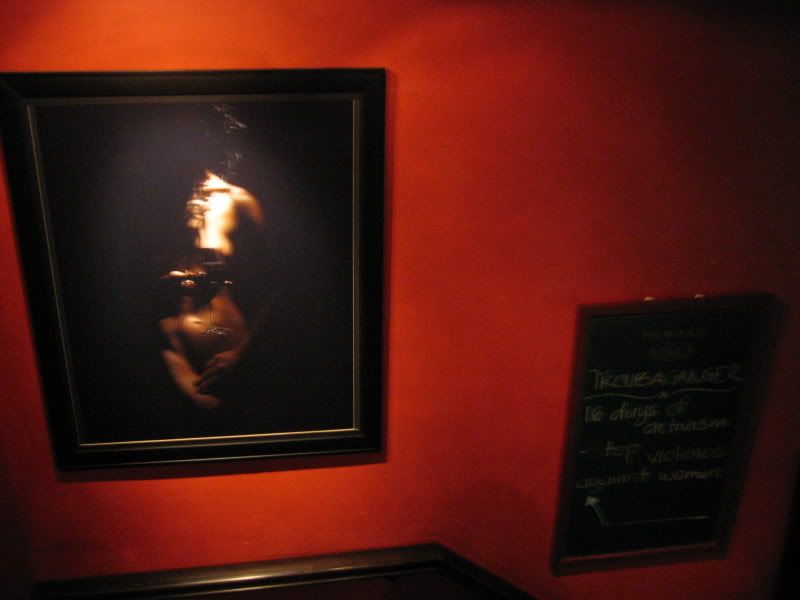 As our beloved P Ramlee would say, "Cobaan..."