3 December
In support of
Women's Aid Organisation
,
Sisters In Islam
,
Amnesty International Malaysia
and
Malaysian AIDS Council
, KataGender got together to paint a mural on the NGO's theme for 16 Days this year:
Get the Power, Get the Knowledge, Keep the Promise
Playing around with retro-style, we attempted to symbolise the various elements needed to form a movement around women's rights - hence the waves.
But I think maybe it ended up looking a bit like a signboard for Mimaland, as cheekily observed by one of our members. Takpelah.. asalkan jadi! Anyway, kami akan continue pada 9 December, kali ini menggunakan cara stencilling. So jom join!
Now gambar-time: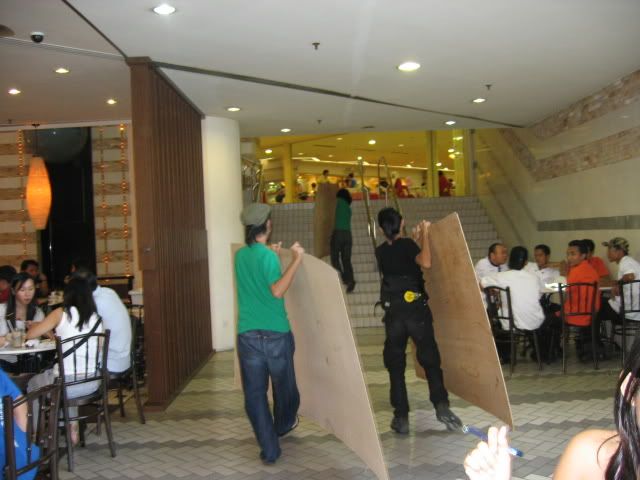 angkut barang bukan senang!
boing boing! set up time...
mari mengecat!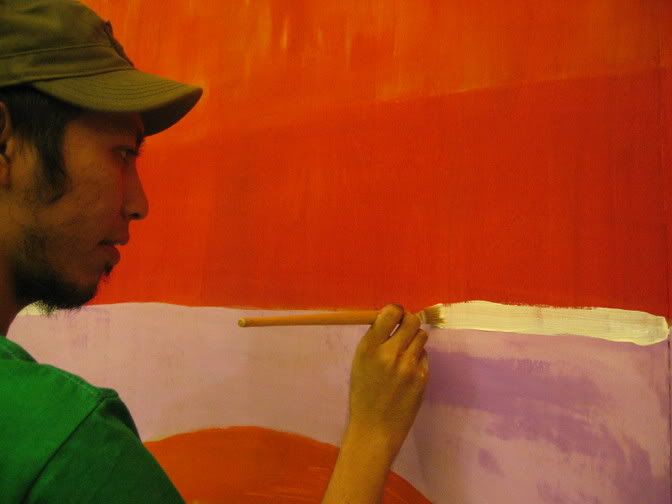 penuh dengan concentra-si nampaknye.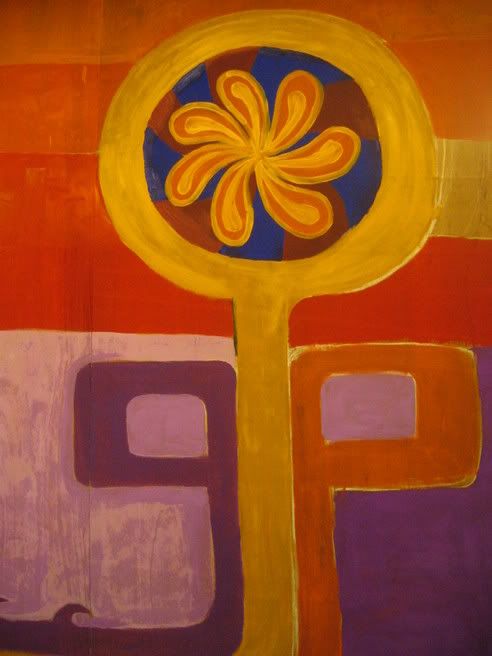 apa ni? symbol black metal?? bukanlah.. simbol perempuan ;-p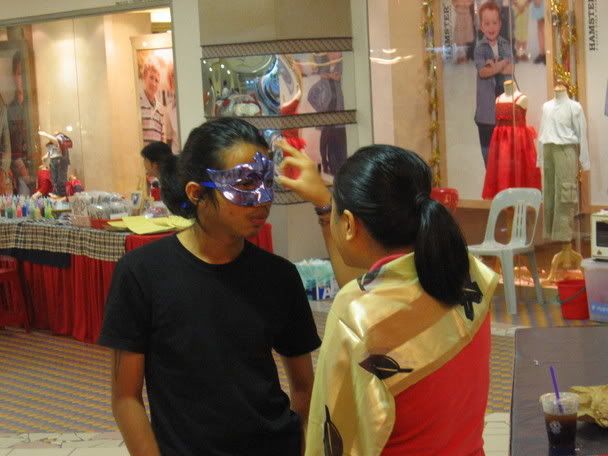 jangan main-main dengan masking tape.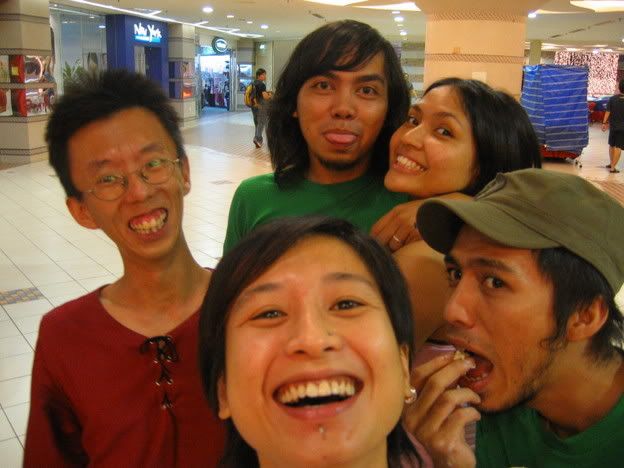 clean up crew! cuba teka, siapa pegang kamera? berminyaknye muka..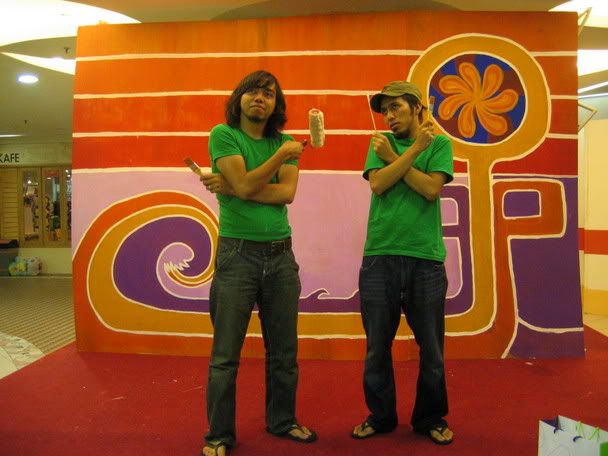 err... hilang inspirasi untuk describe adegan pelik dan boria ini..
To be continued pada
9 Disember, The Lost Generation Space
!